HomeExchange is the leading social network for exchanging homes. To help build a community, we have created a network to allow our members to go on exchanges with people who are similar to them so that they can exchange with complete confidence. To help members find others with similar interests we created a number of features:
Friends: Friends are a way for members to feel part of the HomeExchange community. Making friends during your exchanges can build your network and help build a sense of trust between members. Once you are a friend with another member, each of you will be able to see which groups and clubs the other is a part of as well.
Groups: Groups are

open

communities organized around different lifestyles. Sharing common interests increases the trust between members and brings the community closer together. You will go from being a complete stranger to someone who shares an interest in the environment, good cuisine, photography, or much more.
Clubs: Clubs are

closed

communities. They are created for partnerships with large enterprises, federations, or associations and offer their members the possibility to exchange homes, in total confidence, with the other members of their club.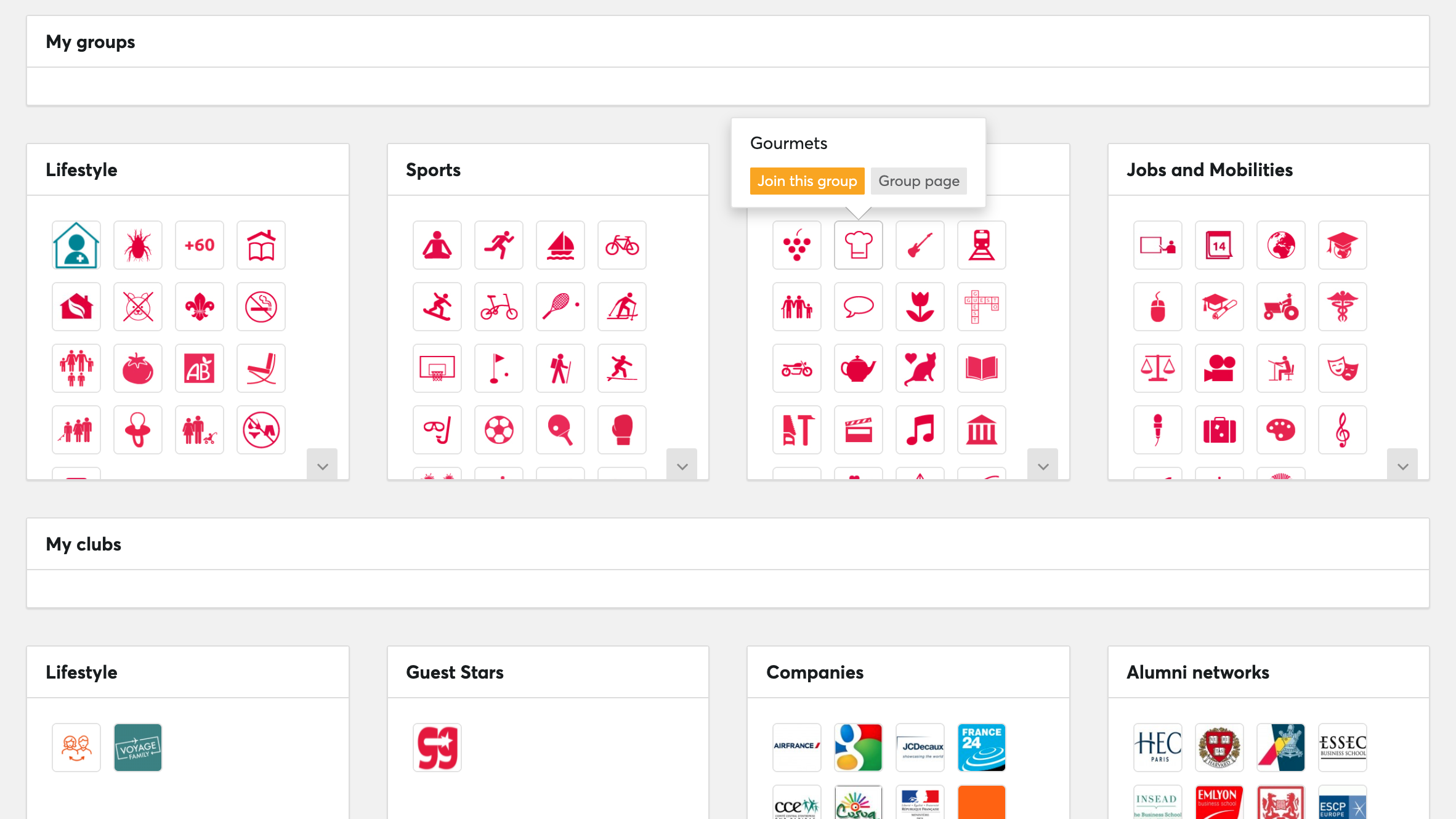 It is very beneficial to join clubs and groups as they can be used as filters when you are searching for an exchange.
Where can I find friends, groups, and clubs?
You can find your friends, groups, and clubs at the bottom of your profile page.