The page "My favorite homes" allows you to save and regroup all the homes that you like so that you can easily contact them at a later time.
Every time one of your favorite homes updates their calendar availability, we will send you an email to alert you of this change and, if the dates match, you can send them a request. This way you can keep up with your favorite homes and their availability.
You can always turn off these notifications from your Settings page (My account > Settings) if you are not yet ready to contact your favorite homes despite their availability.
How do I add a home to "My favorite homes"?
You have two options:
You can add a home to your favorite homes from the listing page of that home, by clicking on "Add to favorites" underneath the title:

You can also add a home to your favorite homes while you do a search, by clicking on the heart at the top-right corner of the listing: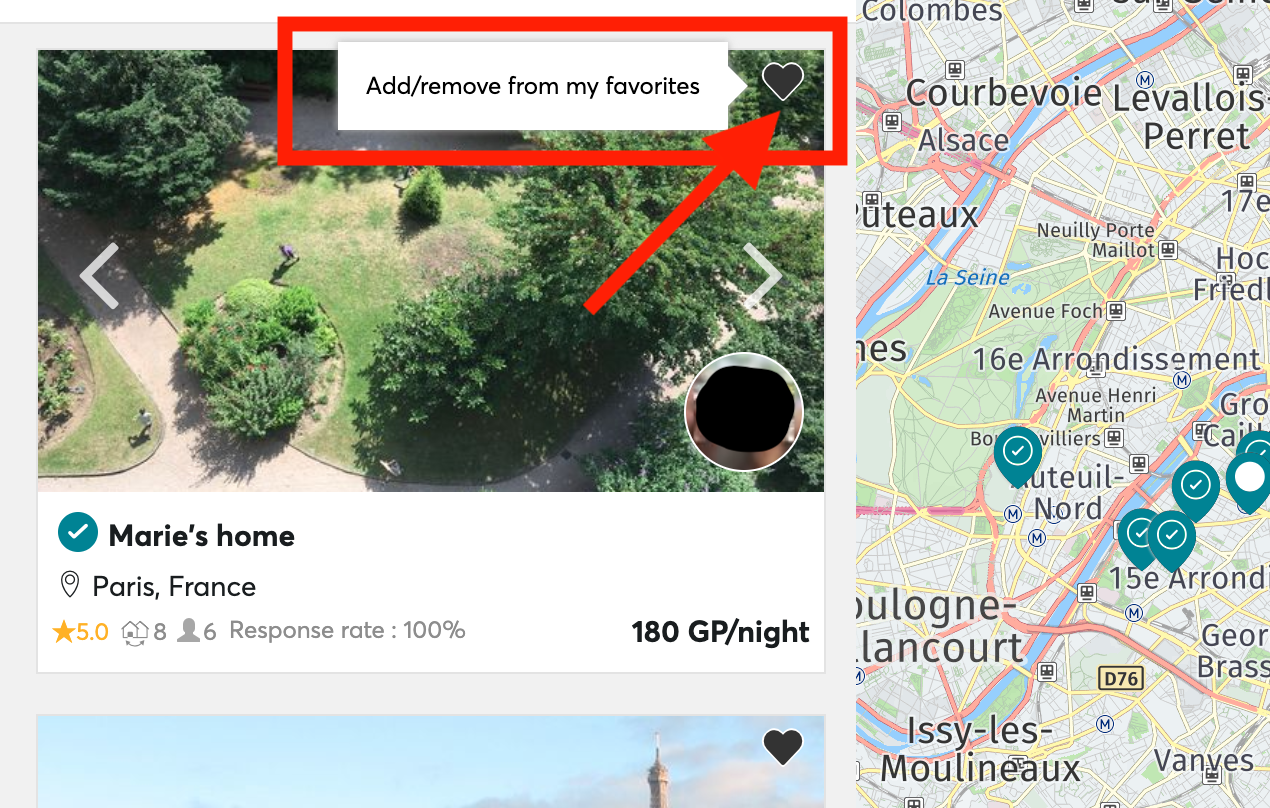 When the home is added to your favorite homes, the heart will turn orange.
To remove the home, simply click again on the heart and it will turn black, meaning that the home has been removed from your favorite homes.
Where do I find "My favorite homes"?
You will find them by clicking on the tab "My favorite homes" in the drop-down menu located under "My account":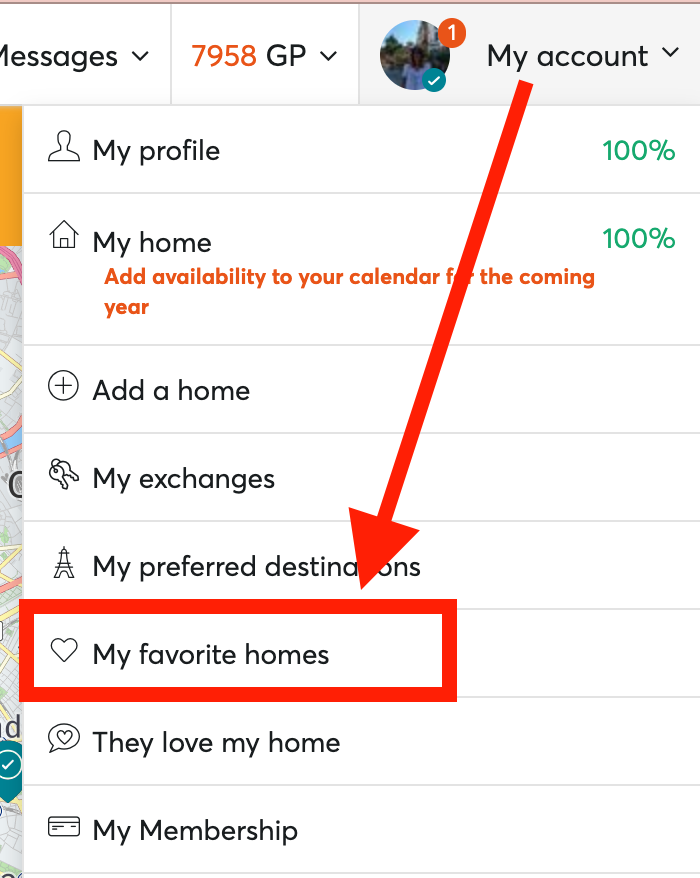 On the resulting page, the homes will appear like this: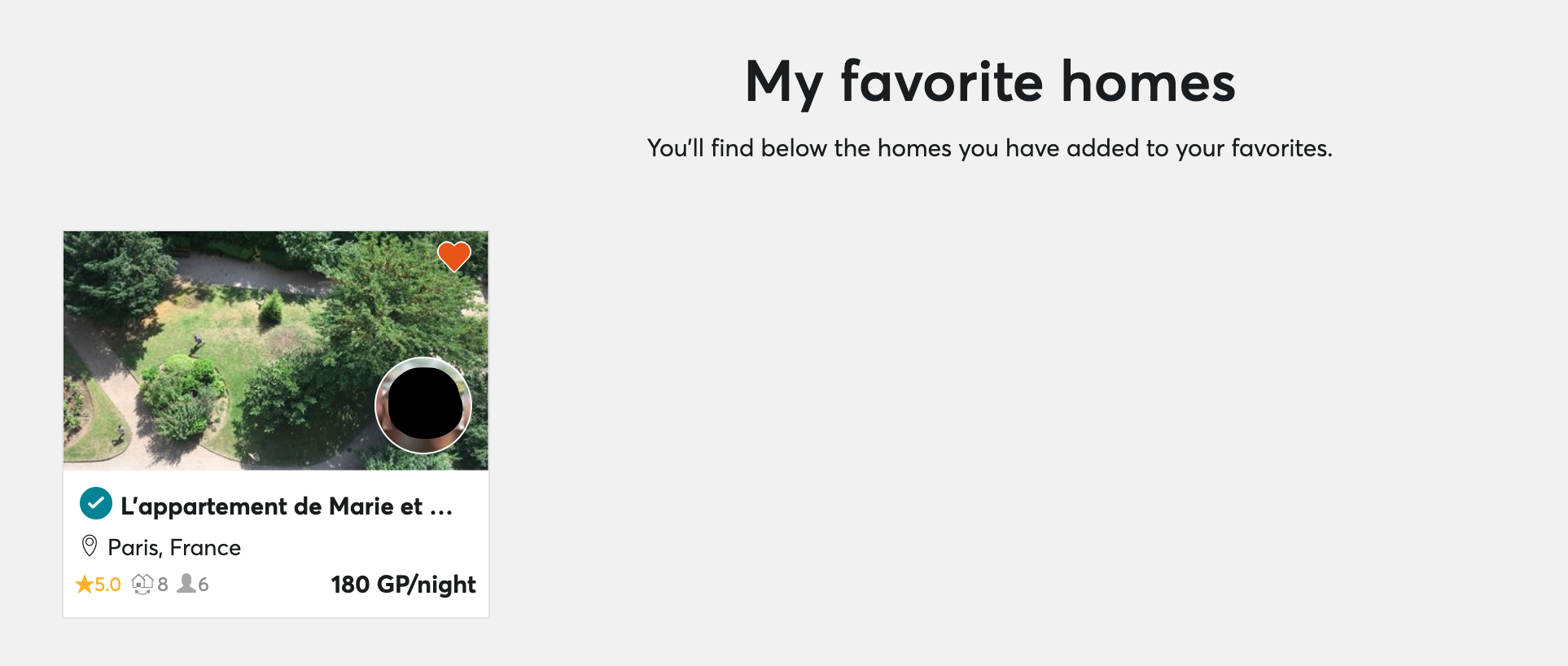 How do I know if other members have put my home in their "favorite homes"?