How can I contact another member?
When you see a listing you like, you can contact them to see if they are interested and available for an exchange. To do so, you need to use our messaging system.
When you are on a listing, on the right of the screen, you will see a "Contact" button underneath the member's information.
Once you click on "Contact" a pop-up window like the one below will appear: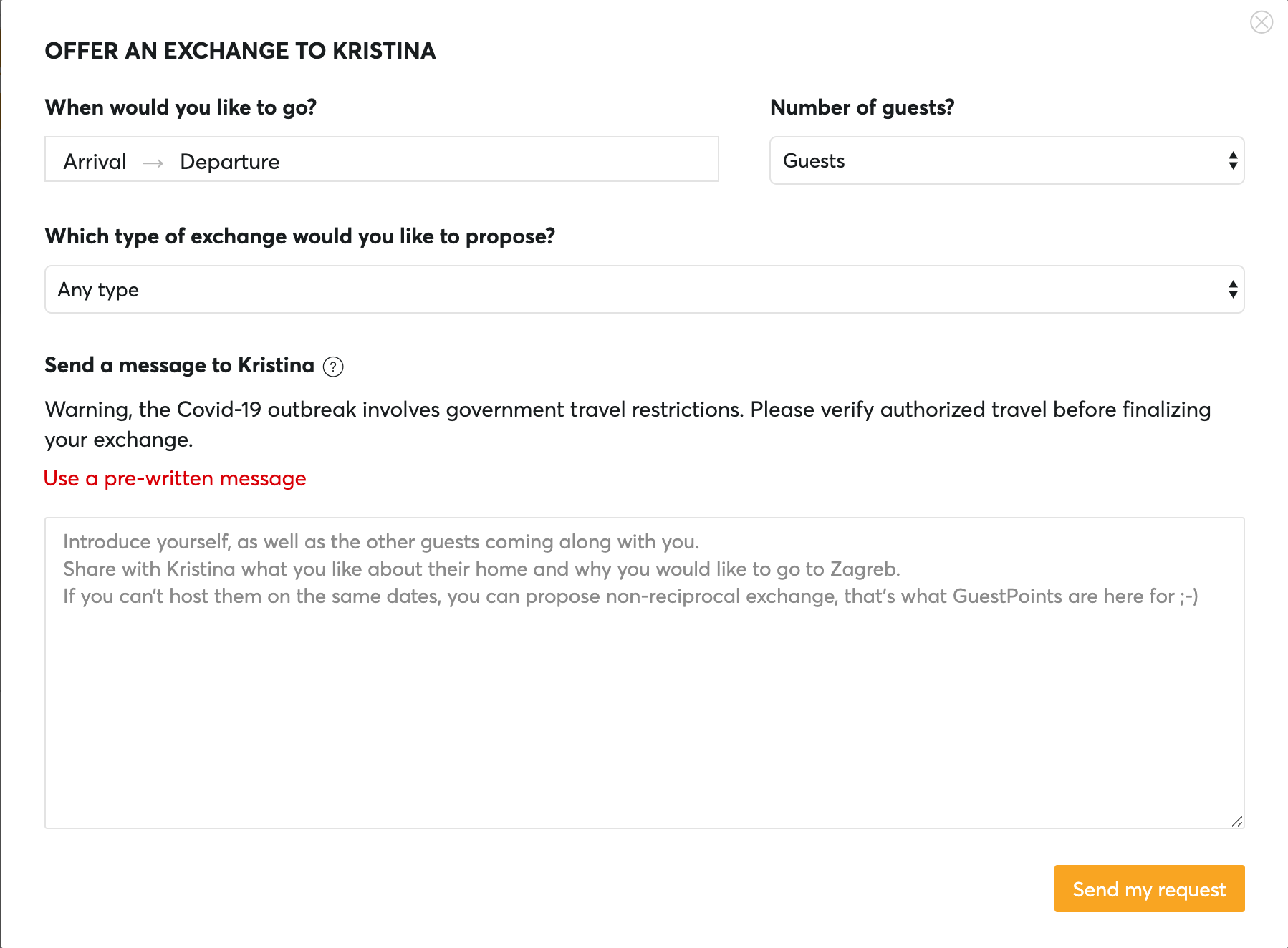 In this window, you can indicate the dates of the exchange, the number of guests, the type of exchange and personalize the message to send. We highly recommend to personalize your message by telling the other member a little bit about yourself and the people who will be travelling with you, the reason for your trip, etc... This will improve your chances of receiving a positive answer!
How to start a new conversation with the same member?
To send a new request to a member you already have a conversation with, open their listing and on the right side of the screen, click on the "New request" button: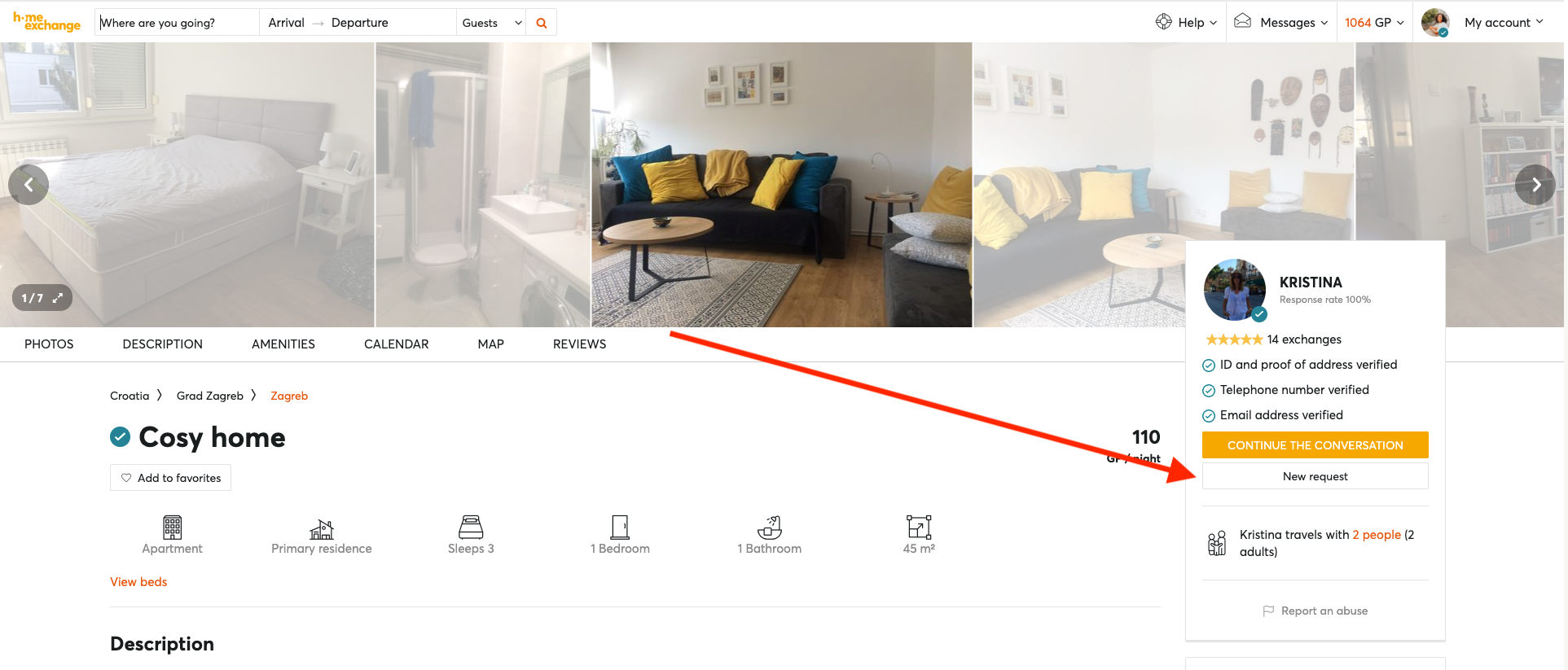 You can open their listing or profile from your existing conversation by clicking on the "profile" or "listing" icon at the top-right of the conversation: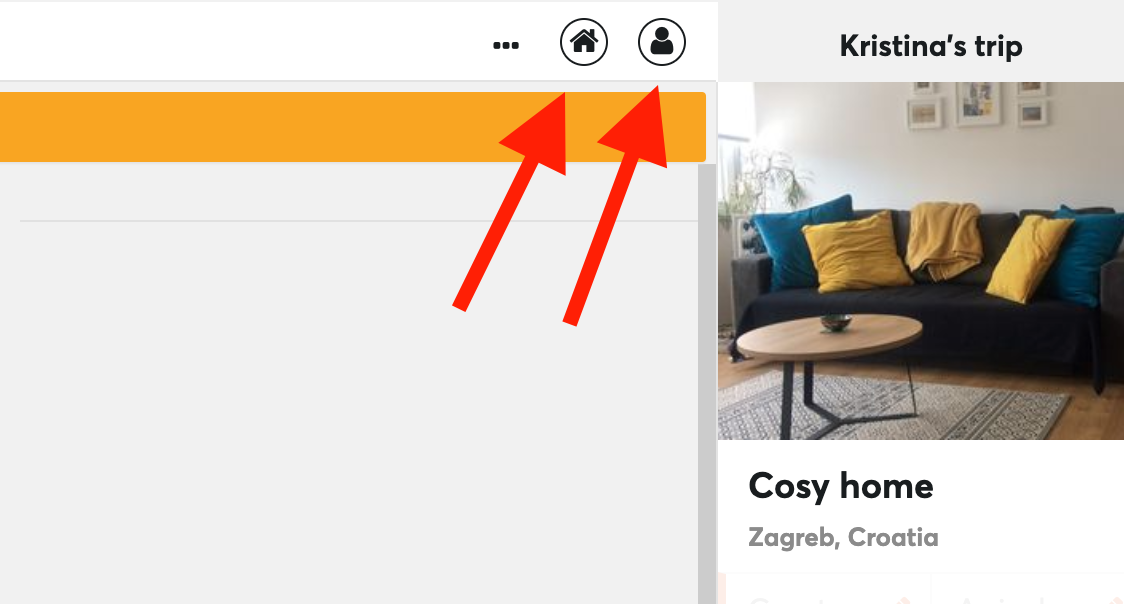 When you click on "New request", a new contact pop-up will open. You will also be notified that you have already contacted this member.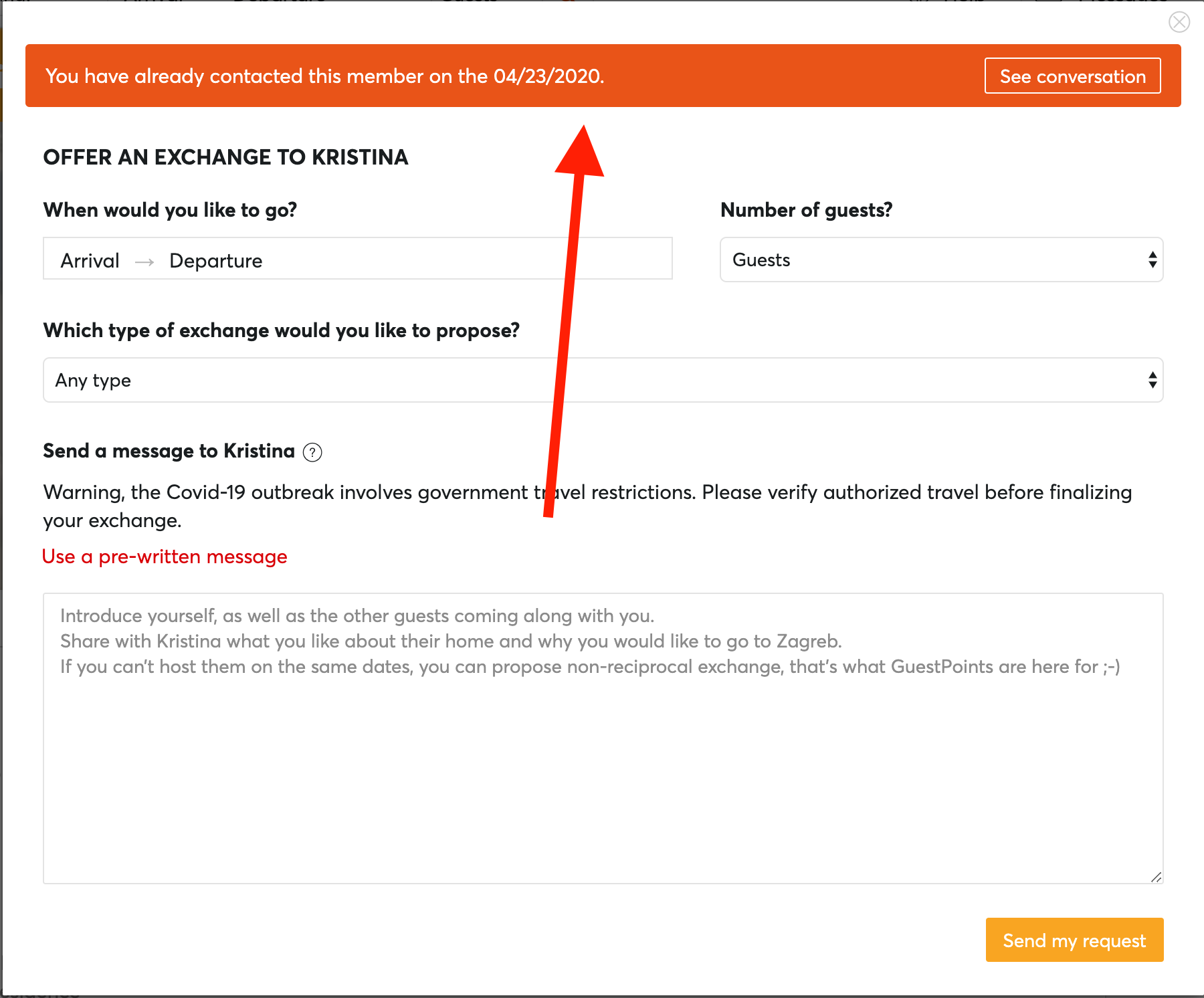 You will then have two different conversations with this member: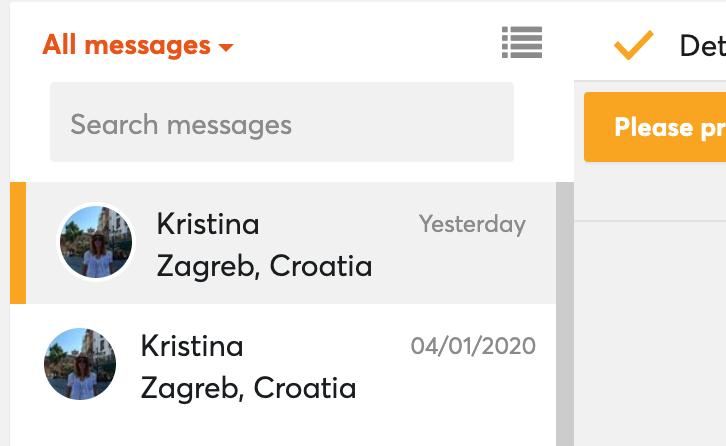 You can create a new message with the same guest if you are looking to do another exchange after already completing one prior with the same member.
It is useful if you cancelled an exchange and wish to finalize an exchange again. If you need to modify the dates of an exchange already finalized, you can contact our team, no need to finalize a new exchange!