To search for your next exchange on the app, click on the "Search" button at the bottom of your screen. You will be taken to the new screen that will show you 3 filters: "Where"? for destination, "When?" for dates and "Number of Guest" for your travelling party.
Below the filters you can see your recent searches and by tapping on them, it will take you directly to that search.
To add your desired destination and/or dates and number of guests, simply tap on the field to enter your details.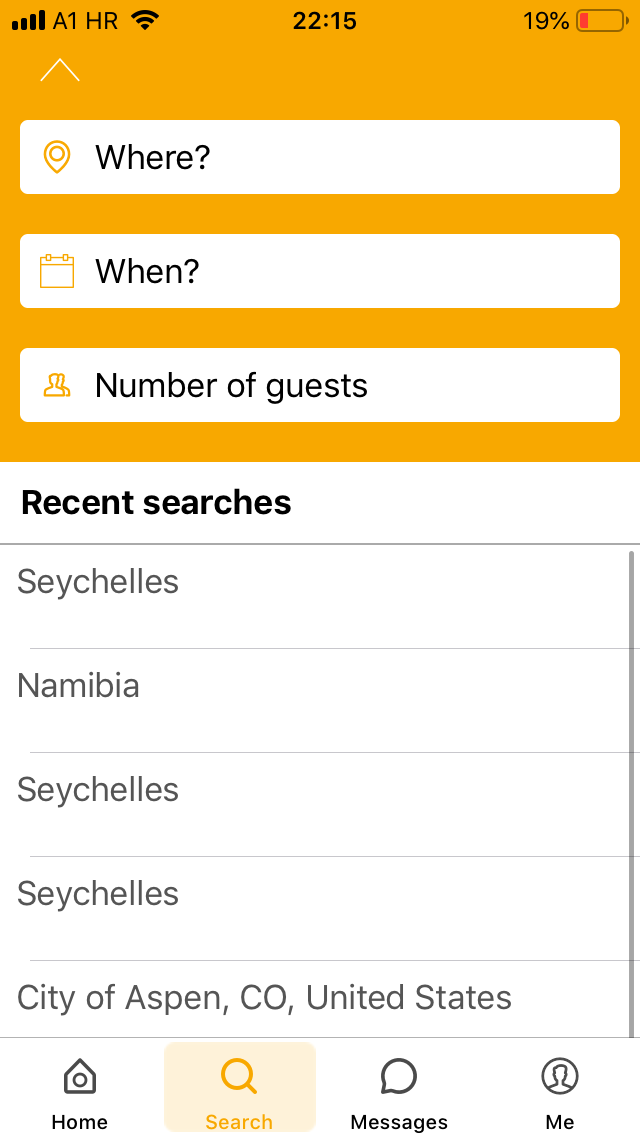 As you tap on the field, a new window will open where you can type in your destination. As you type, you will see auto suggestions from which you can choose. Click on the correct auto suggestion to get back to the search screen.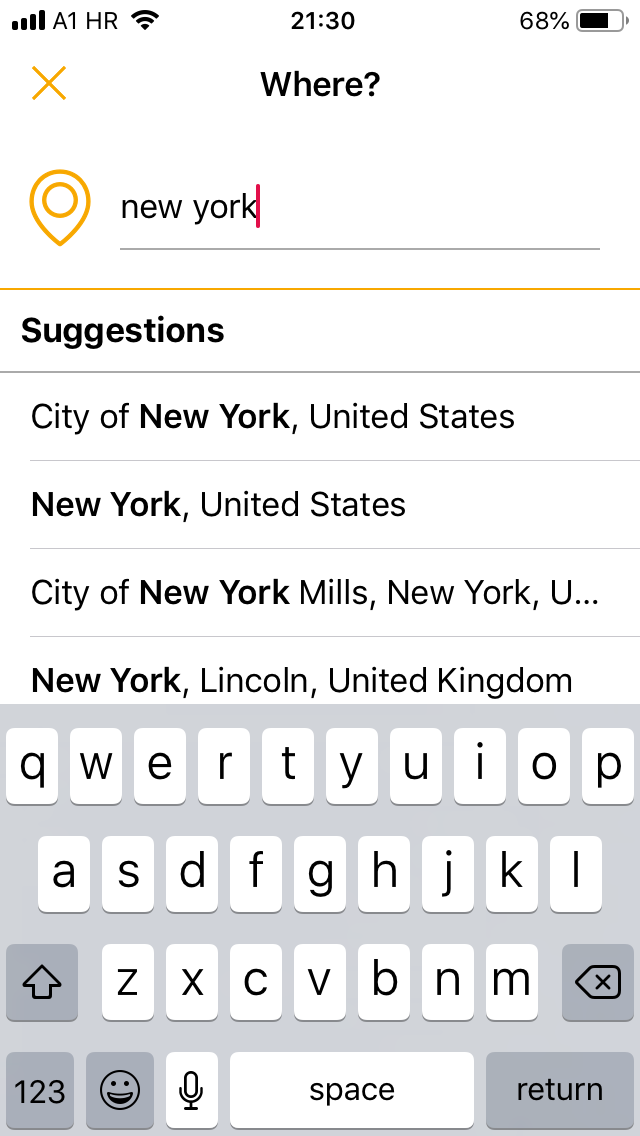 As the results show, you will be able to add the dates and the number of Guests and have access to map and filters.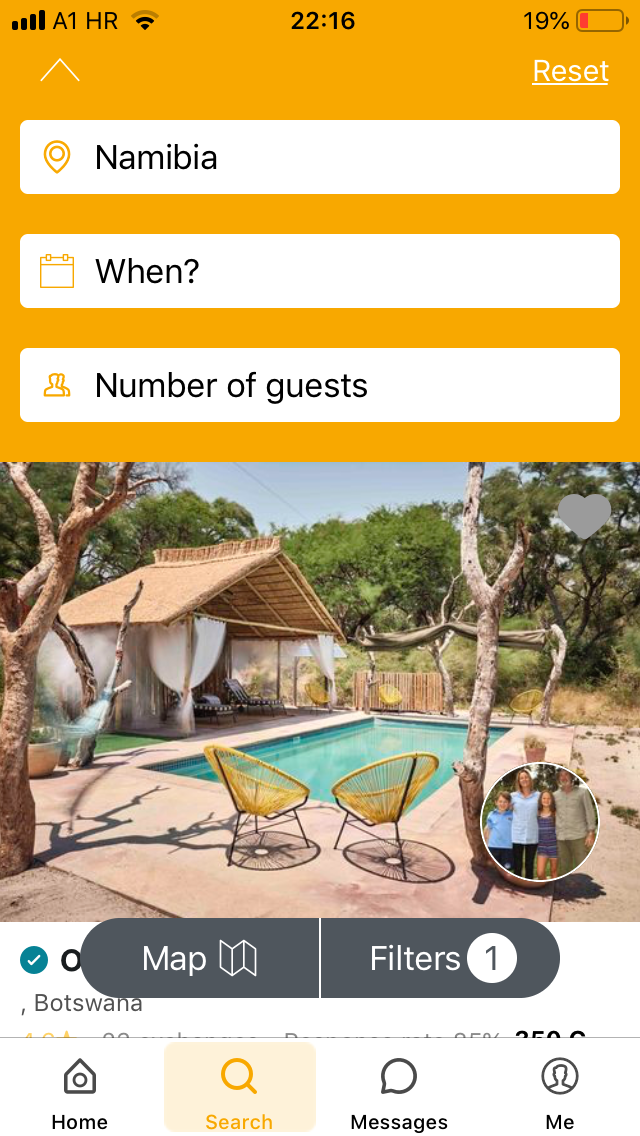 You can also view the listings on the map. To do so, tap on the "map" at the bottom of the screen.