If you have multiple homes, you are able to choose which one will appear on your message request to the other member. To do so, first contact another member by clicking the contact button on their listing page and filling out the information to send the request.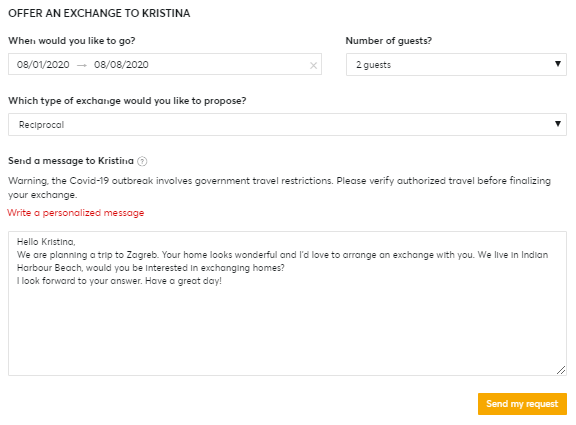 Then, click on the Messages tab at the top right of the page to see all your messages.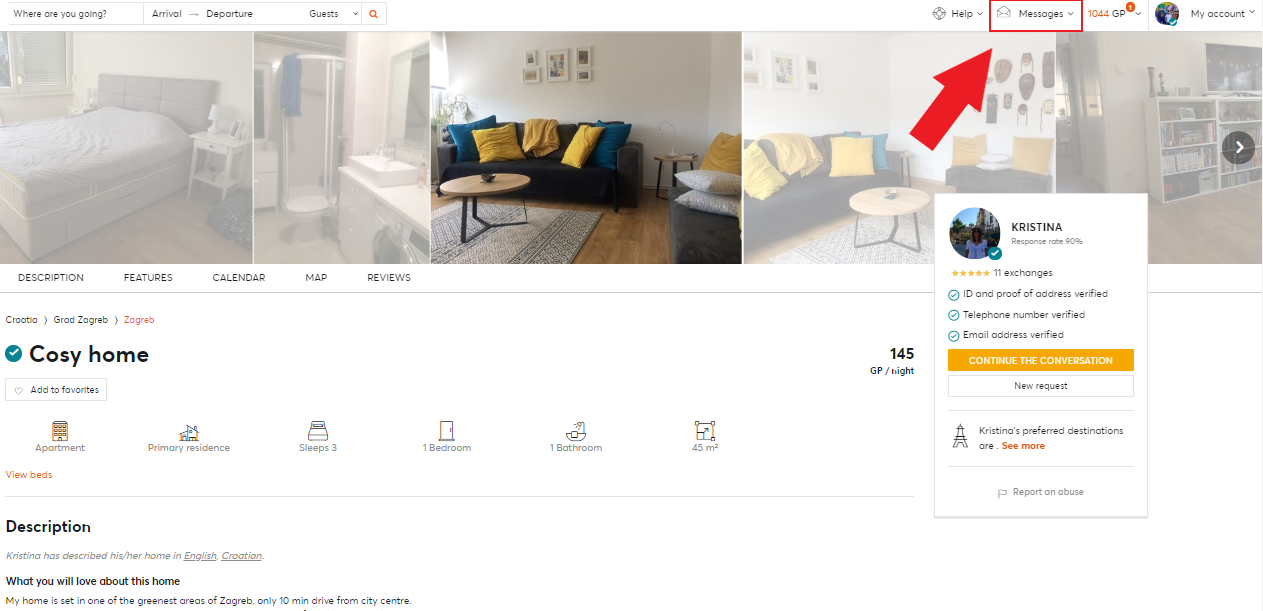 Once on the messages page, click on the request you just sent to the other member. On that screen, click on your exchange partner's trip in the top right of the exchange details and click on the pencil icon in the top right of the picture of the home.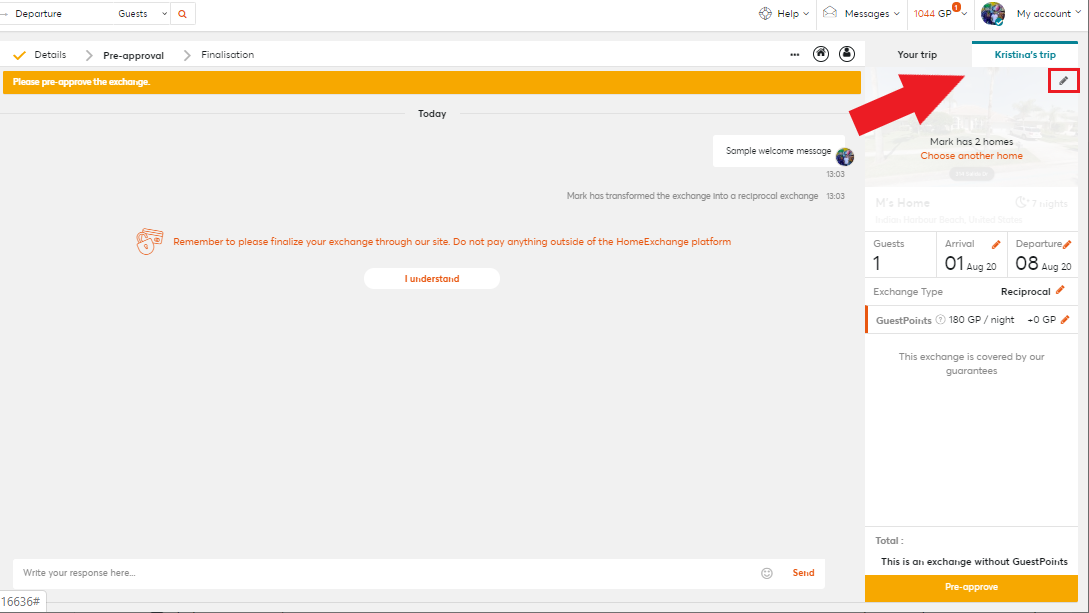 Arrows will now appear on both sides of the picture allowing you to choose which home you would like to offer to the guest. Once you find the home you would like to show, click "Choose this house" just below the name of the listing.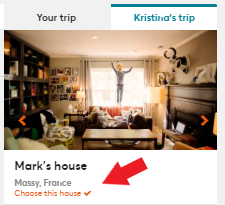 Note: If your exchange is already finalized, and you selected the wrong home in your conversation, you can contact our team, and we will be happy to modify this information for you.