What is the payment in 3 installments?

The three-time payment is a payment option offered by HomeExchange that allows you to pay for your first year of membership in 3 monthly installments. Each monthly payment is 56 euros. You pay the first installment directly, then a second installment in 30 days and a third installment in 60 days.

To take advantage of the payment in 3 installments, you must meet these 3 conditions:
Your membership is not active
You pay by credit card (PayPal is not supported, with the payment in 3 installments)
You pay in euro
It is also important to note that with the payment in 3 installments, the annual membership system and its conditions remain the same, so you agree to pay the full amount of the membership, simply on a deferred basis.

You can find all the information on the membership conditions and payment terms in our general terms of use.


How can I pay my membership in 3 installments?

To pay your membership in 3 installments, simply go to "My account" then "My membership" and select the payment method in 3 installments at the time of payment.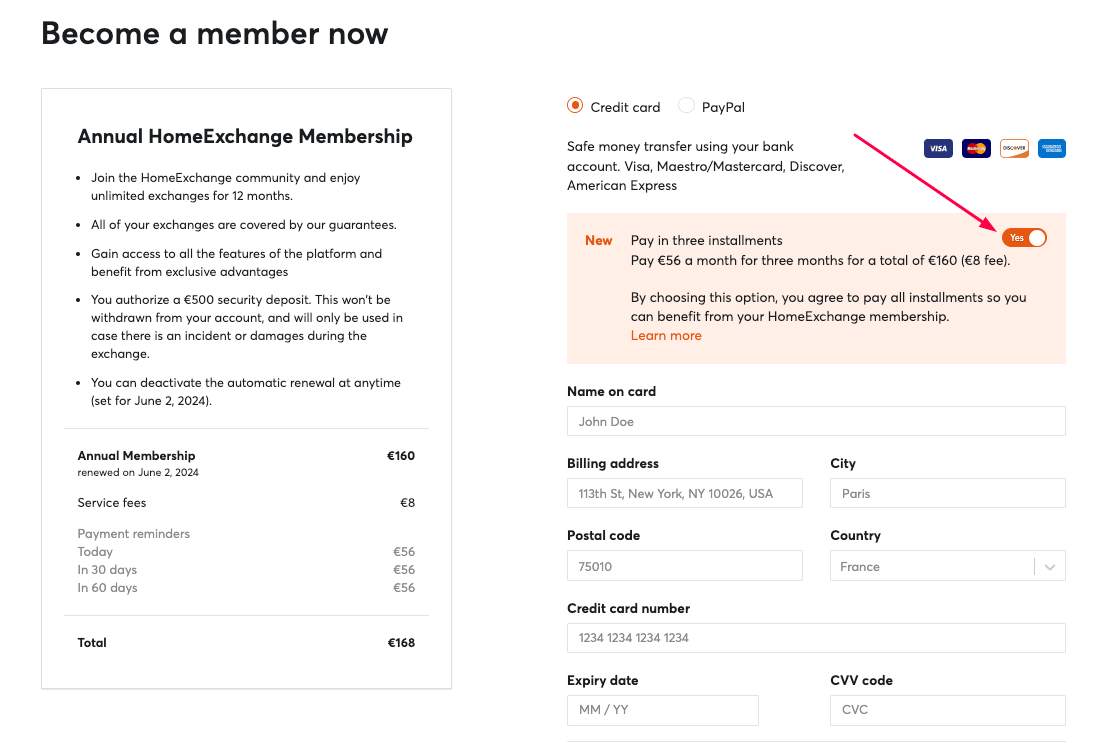 What happens if I fail to pay?

Each monthly payment must be paid automatically on its due date. In case of payment failure, we will contact you to inform you and help you regularize the situation as soon as possible. If the situation is not regularized, your membership will end and your future exchanges will also be cancelled.