What is the loyalty badge?
The loyalty badge is a new feature highlighting the loyalty of members by showing the number of consecutive years that they have been part of the community and have had an active membership. Note: it does not reflect the number of exchanges you have done.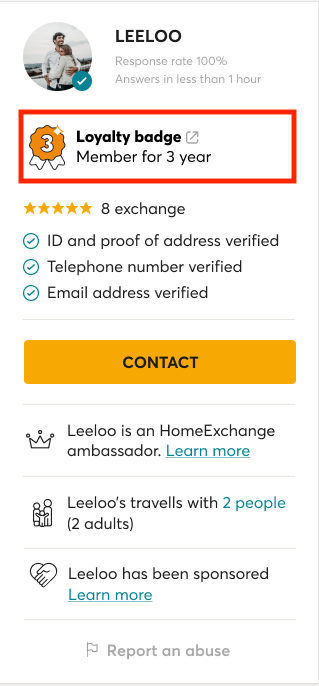 How can I get the loyalty badge?
To get the badge, you need to have an active membership and as long as you keep your membership active, you will keep the badge and it will show for how long you have been a member.
Be sure to turn on the auto-renewal of your membership to avoid losing your loyalty benefits!
(Go to My account > My membership)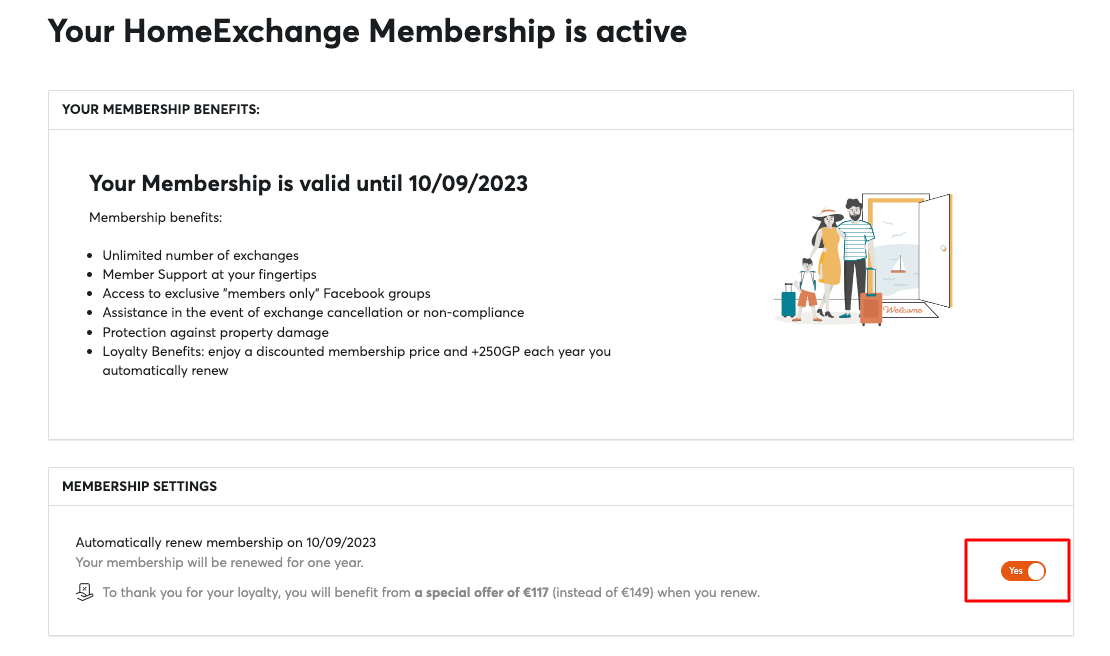 Where will the badge be visible?
Your loyalty badge will appear:
on your home profile
on your member profile
and on your profile in the search
How can the badge help me?
The membership comes with a sense of commitment and therefore trust between members.
The loyalty badge embodies this commitment and will give more visibility and trust in your profile, making it easier to find and finalize exchanges.