You can earn the Sponsor badge by referring your friends. As soon as one of your sponsored friends adds and fully completes their home listing, the Sponsor Badge will be unlocked and visible on your home listing.
The badge will be displayed on the right side of your home listing.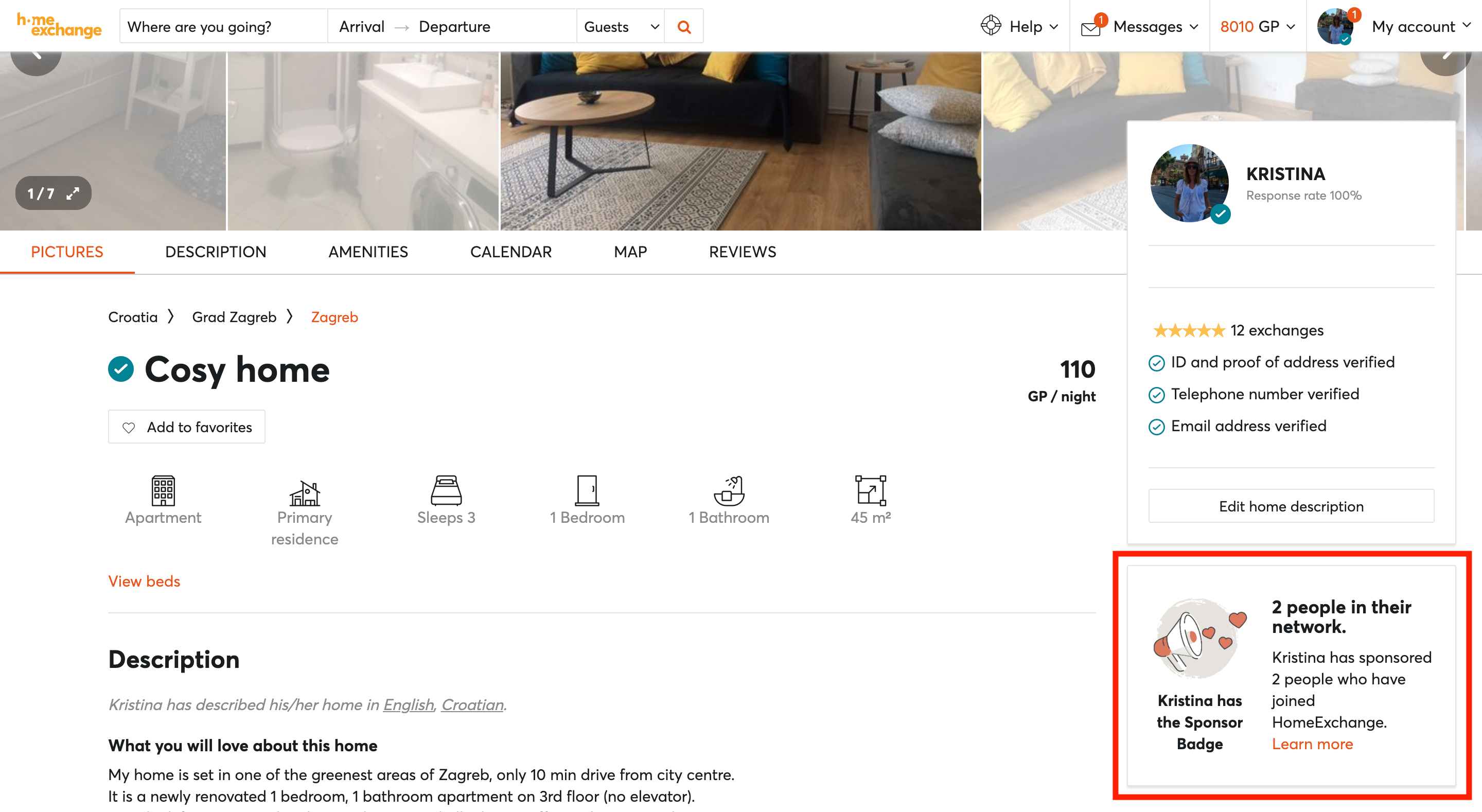 If you haven't unlocked the badge yet, you can:
Invite friends

to join HomeExchange.

Help your friends complete their listing on HomeExchange.
Tell your sponsored friends to add you as a sponsor.
Troubleshooting: I sponsored someone in the past but I don't see my badge displayed in my home listing.
First, make sure you invite friends to HomeExchange and they sign up with your sponsor link and complete their home. We encourage you to help them by sharing your best HomeExchange tips!
If you still don't see the badge on your home listing, it might be because your friend didn't use your referral link at the moment of signup. No worries, there's a way to amend this.
You referred a friend who signed up and completed a home at HomeExchange, but still your Sponsor badge is not showing on your home listing.
Ask your friend to add you as their sponsor in their profile page ("My profile"), under the "Social and Network" section.
You were sponsored by someone
You joined HomeExchange invited by another member and you would like to add this member as your sponsor to recognize their valuable contribution to this community? In this case, go to "My profile" (under the "Social and Network" section) and add your sponsor's code.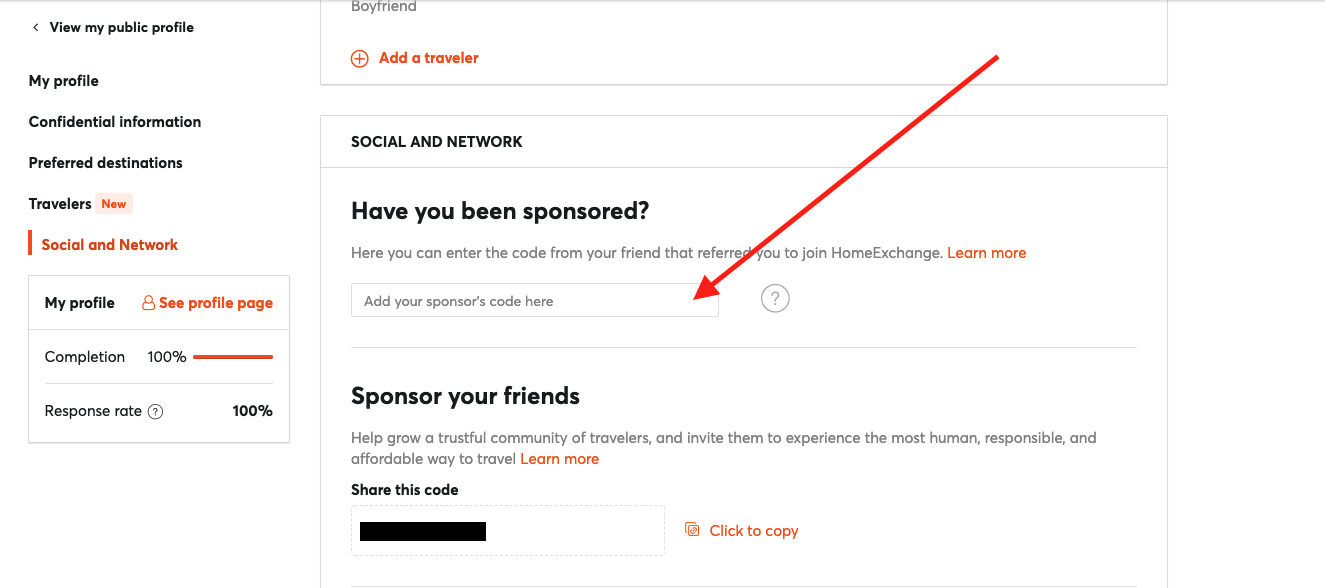 Related article: How do I invite friends and see if they joined?