When you invite your friends to HomeExchange, you:
contribute to building a trust-based community of travelers committed to making the world a better place to travel and live.
receive 250 GuestPoints.
get the ultimate, authentic HomeExchange Sponsor Badge.
How do I invite my friends?
To invite your friends to join HomeExchange, click on "My account" at the top-right corner of the screen and then on "Refer your friends":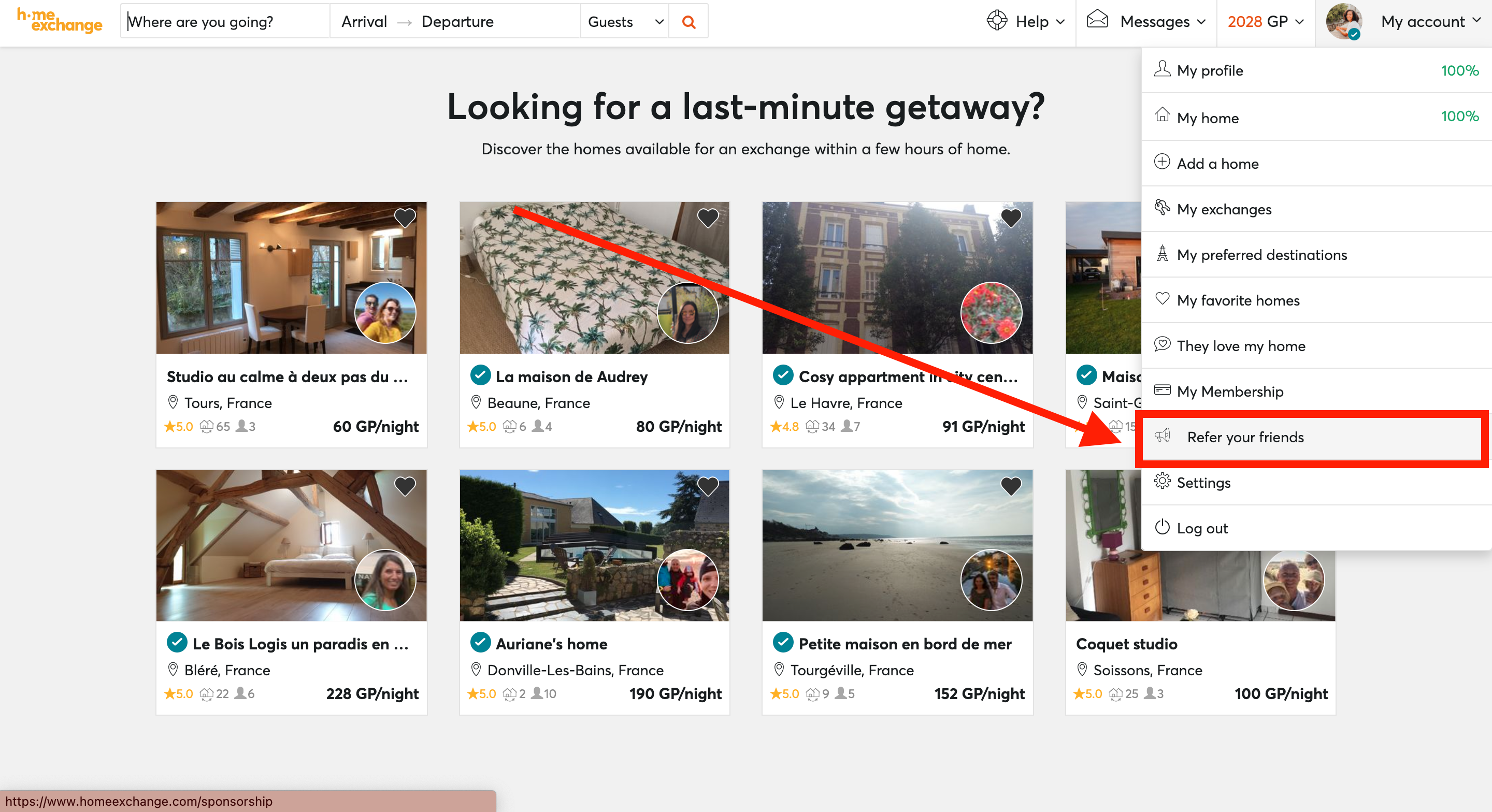 This will take you to this sponsorship page: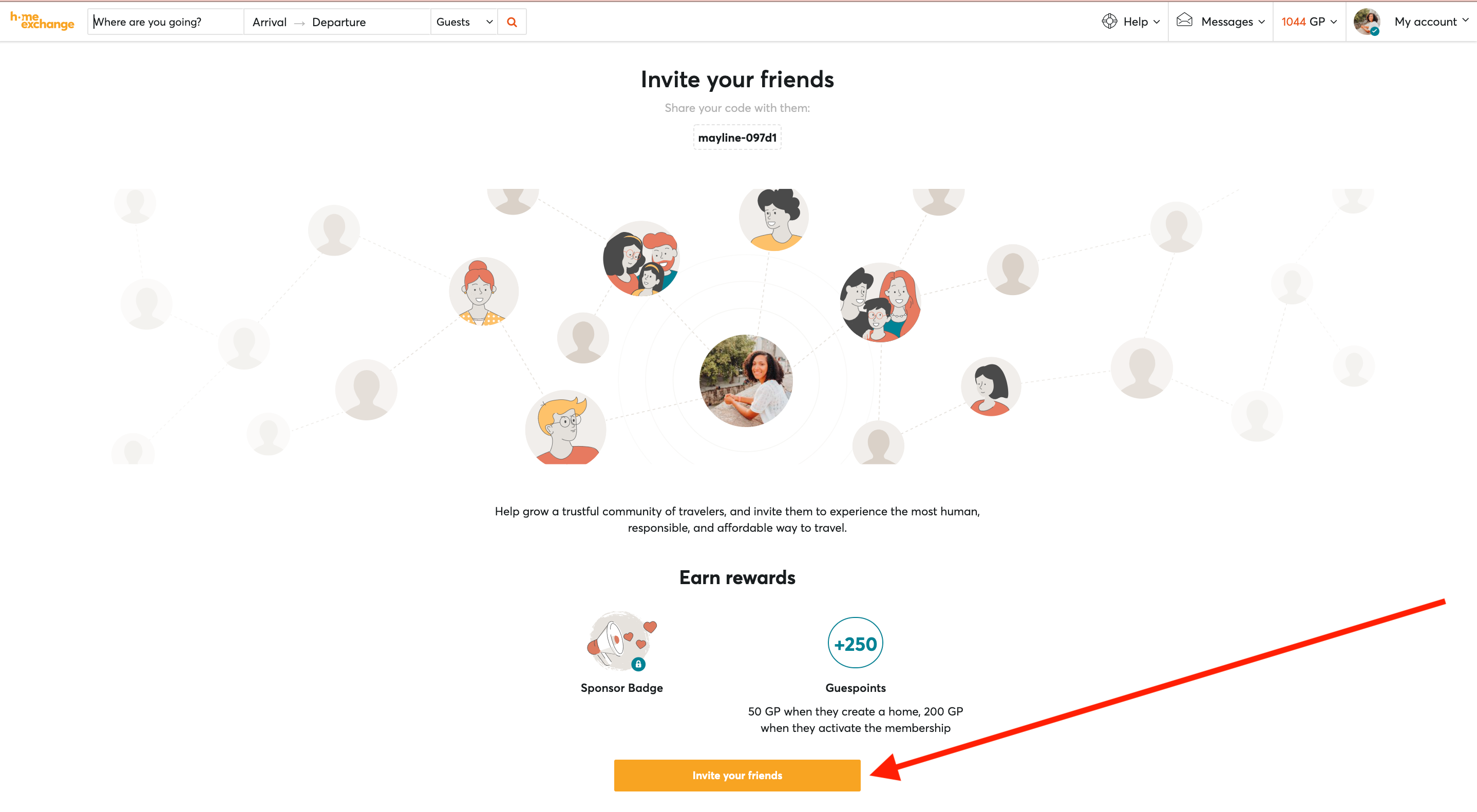 By clicking on "Invite your friends", you will find several ways to invite your friends. You can do so by sharing your code, sending them an email, copying a link to invite them or sharing an invite through social media (Facebook, Messenger or Twitter/X).
How many GuestPoints will my friends and I receive when I invite them to join HomeExchange?
You will earn:
50 GP when they complete their home listing
200 GP when they activate their membership
and your friend will earn:
100 GP when they complete their home listing
150 GP when they activate their membership
You will receive referral GuestPoints for up to 10 friends who decide to sign up via your sponsorship. After 10 friends, you will not receive any additional GuestPoints, but your friends will continue to receive 250 GuestPoints each!
How do I see if my friends joined HomeExchange?
You will find all the information about the friends you have sponsored directly on the sponsorship page. You can see how many friends have signed up to HomeExchange using your code but also where each of your friends are in the registration process (account created, home completed, membership paid).