Once you sign in, you will see your dashboard on the homepage. You can always go back to your dashboard by clicking on the HomeExchange logo in the top left of the page next to the search bar.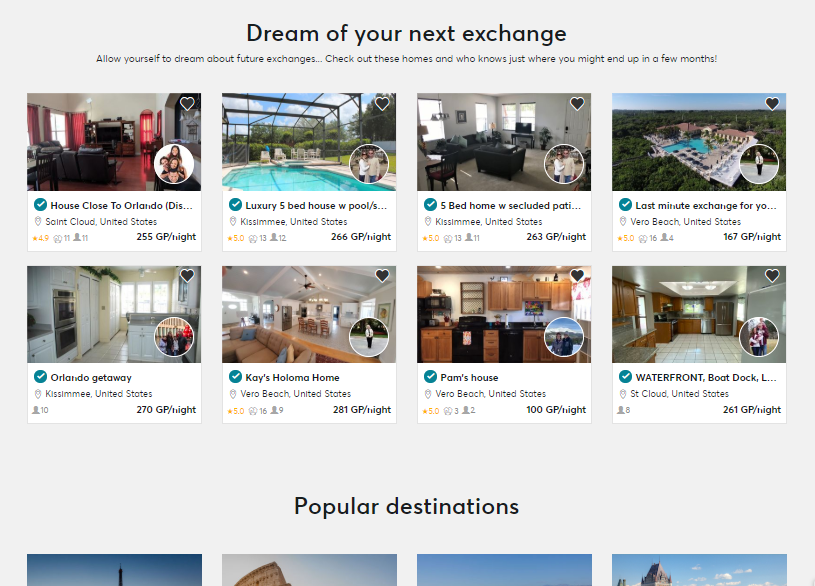 On your dashboard you will find the following sections:
"Dream of your next exchange": this is a list of some recommendations from HomeExchange to help inspire you.
"Popular Destinations": a list of the most popular HomeExchange exchange destinations for you to search.
"Homes you may like": these hosts have recently completed their listing to 100% and might be looking for an exchange.
"My last search": this will show you the last search you launched and the most relevant results for you.
"My favorite homes": you will find the homes you have added to your favorites.
"They love my home": you will find the homes of members who have added your home to their favorites.
"These members are interested in your home": these are the homes of members looking for exchanges within your regions, near you!
"Say hello to our newly verified members": see and welcome the recently verified members of our community!