If your home is not available, you have 2 options:
You can leave your calendar blank (white) without indicating any availability period. Be sure to also turn on the setting just below the calendar to make these periods unavailable: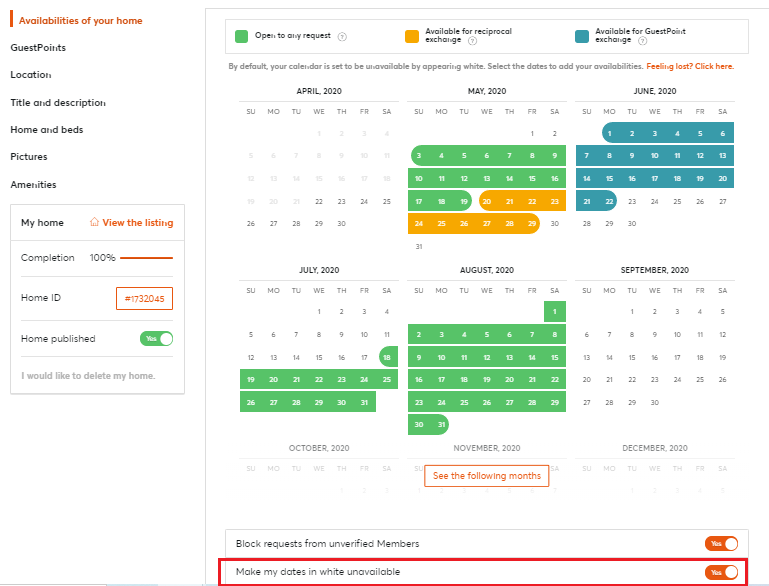 2. If your house is not going to be available for a long period of time, you can un-publish it. When un-published, your home will not be visible to other members of the HomeExchange community. You can publish your home again at any time.
Please remember that when your house is unlisted, you won't be able to contact any member on HomeExchange.