You can reply to your messages in 2 ways:
1) From your account:
Click on "Messages" in the top right corner and choose View messages at the bottom of the pop up window.

Once in the messages list, click on the message you want to reply to. Remember, you can use the filters to help you find a certain message. When you open the message, you will see the message thread. If the message is a request that you have not yet responded to, you will see "quick response" suggestion. You can also type a personal message in the box at the bottom. Then press send!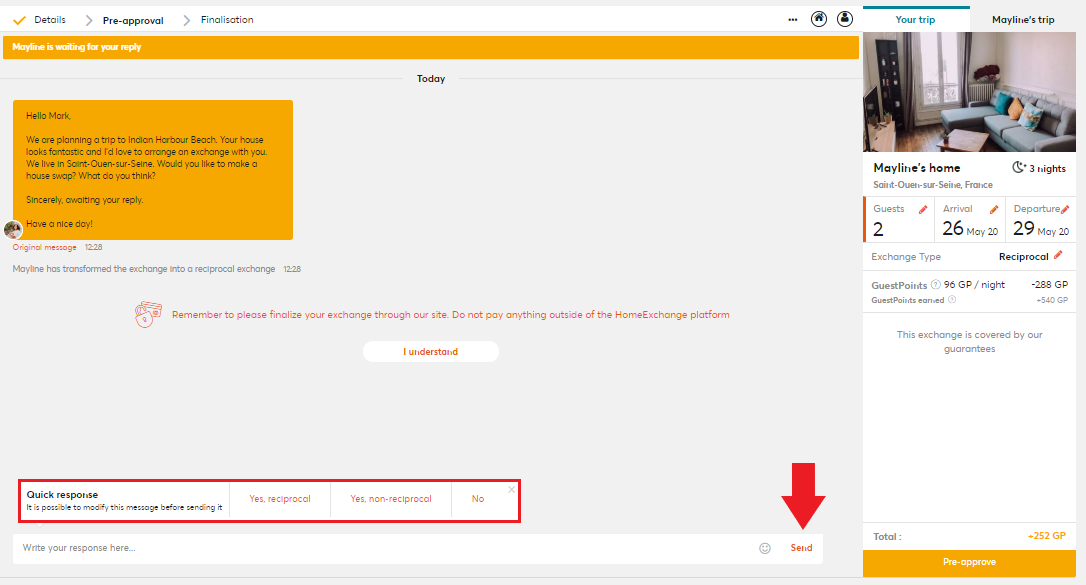 2) From email notifications:
When you receive a request from the member or a simple reply, you will receive an email notification. You can also reply from this email as well. Open the email and scroll down to see their message. Just below the message, you will see a yellow "reply" button. By clicking on that button, you will be redirected to that message on your account.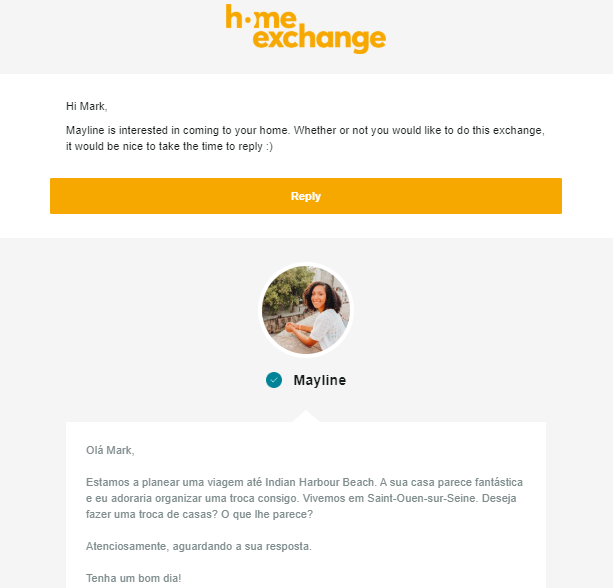 If you are not logged in to HomeExchange.com on that device, you will be prompted to "Sign In" first.