To verify your profile, you must:
1. Complete your listing to at least 80%
You can learn how to complete your home on this link and for your profile on this link.
2. Verify your email address and phone number (from your profile)
3. Send the following documentation:
identity document (identity card, passport, or driver's license of the person holding the HomeExchange account)
proof of residence less than a year old (a telephone or electricity bill for the home you choose to list on HomeExchange and in the name of the HomeExchange account holder)
Supported document types to upload are: .jpg, .png, .pdf, .doc, .xsl.
To upload the documents, please go to the My Home page (My account --> My home) and on the left hand side, click on the "Verification" tab and then on "Verify your home".

On the resulting page, scroll down and click on the "Upload ID" to choose your ID. A window will open from where you can choose the photo or document showing your ID. Click on the photo/document to upload it, and repeat the process for the proof of address by clicking on "Upload proof of address".
Once both documents are uploaded, click on the orange "upload documents" button to send them to us. On the resulting page, you will see a notification that the upload is done and we will be in touch with you within 48h.
Click on "Return to dashboard" to finish the process.
When you choose to verify your additional listings, you will only need to upload the proof of address, as the proof of ID was uploaded when you verified your 1st listing.
Once you have uploaded your documents, you will be able to check the status of your verification on this page :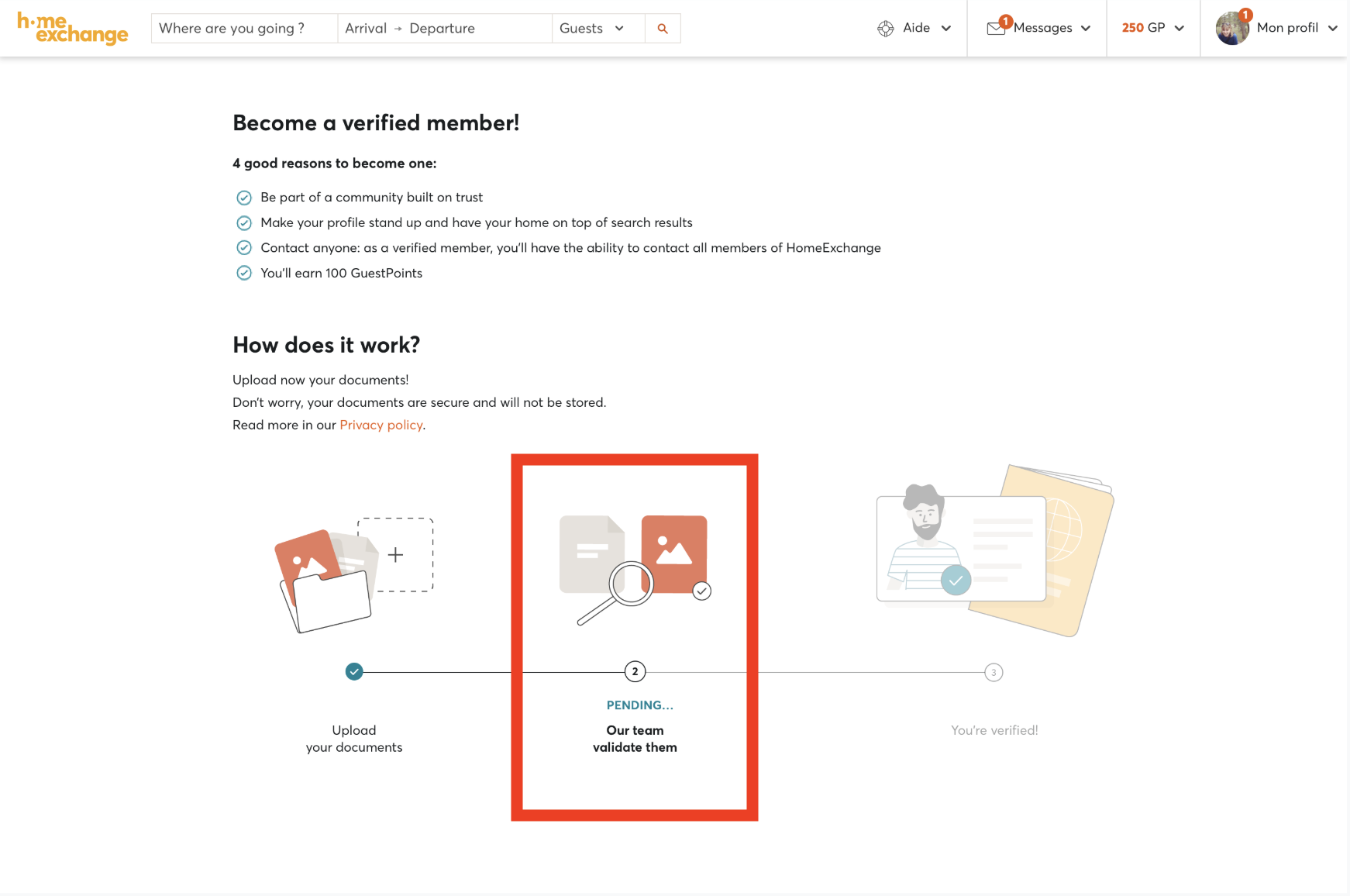 For example, here, your documents have been uploaded, and our team is currently reviewing them, you have nothing else to do! You will be notified by email once your verification has been validated.